Relocating To Phoenix AZ
The Metro Phoenix economy continues steady growth across a wide spectrum of industries. In June 2007 the Phoenix economy was ranked number one for Business Recruitment & Attraction in an Expansion Management study. National companies continue to locate operations to Metro Phoenix, adding their energy to one of the nation's most diverse regional economies. Over 150 of the Fortune 500 companies maintain a presence in Metro Phoenix.

A study by location consulting firm, Boyd Co. of Princeton N.J., ranked the Phoenix area 28th of 30 metro areas in the overall cost of doing business. New companies are drawn by this competitive cost structure and other contributing factors - quality of life, cost of living, a skilled work force, good universities and a favorable business climate. These factors also encourage workers to relocate to Phoenix.
The region has worked hard and successfully to become a magnet for companies in six categories; high-technology, bioscience, business services, software, tourism and transportation and distribution.
Metro Phoenix and Arizona have long been a center for high tech jobs in semiconductor manufacturing and related product development and services. The state ranks fourth in the nation with 23,000 employed in computer chip manufacturing. Arizona's major universities (ASU, UA and NAU) graduate over 2,500 students annually with BA / BS degrees in engineering, science and technology.
Health Care and the bioscience industry are both projected to be major factors in the continued economic growth of the Metro Phoenix area. Population growth has spurred development of new Health Care and Medical School facilities throughout the Valley of the Sun. Hospital expansions alone are expected to add over 70,000 new Health Care jobs in the next 4 years.
The bioscience industry is heavily research related, but in 2006 and 2007 fruits of that research have spun off endeavors for drug and medical product development. In the last five years that industry has added more than 12,000 highly paid jobs, with the total bioscience employment in Arizona reaching 80,000.
There is a strong need for less technical jobs in the retail, service, back-office, tourism and distribution fields. Call centers are a major Metro Phoenix enterprise with more than 250 centers employing 125,000 people. Among the largest operators of call centers are eTelecare Global Solutions, JP Morgan Chase, The Vanguard Group, USAA, Charles Schwab & Co. and Verizon Wireless.
Tourism, including the annual "Snowbird" migration remains a mainstay of the area's economy. Over 34 million visitors contribute 18.6 billion dollars in direct spending to the Arizona economy, supporting 320,000 direct and indirect jobs. The Phoenix area attracts a large share of that tourism market.
New and expanding businesses mean increased job opportunities for the Phoenix newcomer. The Metro Phoenix annual non-farm job gain through Nov. 2007 was 47,289. The Metro Phoenix unemployment rate in Nov. 2007 was 3.5%, up from the Nov. 2006 rate of 3.0%, but comparing favorably with the national rate of 4.7% in November 2007.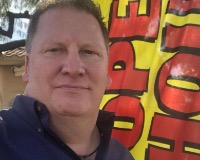 Author:
Keith Judish
Phone:
623-224-7956
Dated:
April 23rd 2015
Views:
132
About Keith: O'Keith Judish licensed REALTOR® with West USA Phoenix AZ. We use advanced search technology for o...