Real Estate News
Rent has been soaring across the country, even outpacing home values, according to a recent Zillow report. And it's not just a big city problem. "Places that were more traditionally affordable are growing more quickly," said Skylar Olsen, senior economist at Zillow. The reason? A shortage of available rentals. "Vacancy rates are at very low levels, which continues to push rent higher," said Andrew Jakabovics, senior director, Policy Development & Research at Enterprise Community Partners. There's a lot of pressure on the rental market: Millennials are renting longer, housing inventory is tight and Baby Boomers are downsizing.
There's also been a shift in people wanting to live in more urban areas, where renting is more common. But there just aren't enough "For Rent" signs to keep up with the demand. Rental construction slowed in the aftermath of the housing crisis as confidence shrank. "We weren't building enough so when the economy recovered, vacancy rates got very tight," said Hans Nordby, a managing director with real estate research firm CoStar Group. "If you don't build apartments, it pushes rent up." Adding more supply will eventually ease some price pressure, she said. "It just takes time to creep down the distribution. People living in the older units now that aren't as luxurious migrate over to the new luxury units, and that opens up more units." But it takes about two years for rental buildings to become available in many markets, Nordby said, so the relief won't be immediate. Source: CNN/Money
When it comes to finding the ideal environment for you and your family to live, it goes without saying that safety is a top priority. But will you be safer in the city, living among groups of people or going it alone in a rural atmosphere? Before jumping into somewhere based on your instincts, use some basic research techniques to find out the facts. Safety has many faces, from physical to financial, and each environment has its own risks and rewards. The best choice for you depends on the facts you ferret out. All things being equal, it seems logical that it would be safer to live in the quiet countryside than in a busy city. Not true, according to a study in the Annals of Emergency Medicine. It states that the risk of injury or death from both crime and accidents is more than 20 percent higher in the countryside than in urban areas.
The risk of homicide might be greater in large cities, but danger from auto accidents is significantly higher in the country, where people drive more often and longer distances. In addition, you're subject to the same online thieves whether you live in the city or country, but the risk of identity theft may be more prevalent in the city. Purse snatching and card reading are still major methods for stealing personal information, and you're much more likely to come across these problems living in the city. You can change these odds for your own family, though, by being smart and prepared. Source: Realty Times
For the fifth consecutive month, the number of houses under contract are up—and it's the most activity we've seen since the height of the housing boom, the National Association of Realtors® reported. NAR's Pending Home Sales Index for May, an indicator based on contract signings for existing single-family homes, condos, and co-ops, increased 0.9% over April to 112.6. That's 10% higher than last year, and the highest level of activity since April 2006, when the index was 113.7. "That is an enormous increase in activity year over year," says Jonathan Smoke, our chief economist, adding that May's index "puts an exclamation point on all home sales data points for the month. "This spring is the healthiest and best overall spring since the peak of the housing boom," adds Smoke. "Our report shows that the trends continued in June, which should lead to continued good news through June and into the summer." And it's not just volume that's up: Sale prices increased, too. Smoke's preliminary analysis of our site's data for the first three weeks of June shows a median list price of $233,000—a 2% increase over May and 7% increase over last year.Source: Realtor.com®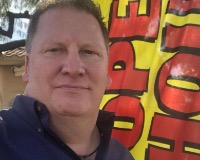 Author:
Keith Judish
Phone:
623-224-7956
Dated:
July 21st 2015
Views:
1,304
About Keith: O'Keith Judish licensed REALTOR® with West USA Phoenix AZ. We use advanced search technology for o...