Open House Poker Run March 14
Open House Poker Run With Compass Point Realty Group
This Saturday, March 14th from 10am to 1pm, The Compass Point Realty Group with Arizona Premier Realty Homes & Land LLC is having an Open House Poker Run! Come out this Saturday and visit our open houses and take advantage of this opportunity to speak with the knowledgeable and helpful agents, as well as the on-site lending partners and you could win a $25 Starbucks gift card!
Compass Point Realty Group, and team leader, O'Keith Judish, are excited to be hosting this fun event. The Compass Point Realty Group serving the West Valley and Metroplex areas have a long standing reputation of offering the best Real Estate services to buyers and sellers since 2009.
It is with ingenious ideas like this weekends Poker Run, that make O'Keith Judish, and The Compass Point Realty Group stand out from the rest. There is expected to be a great turn out for the Poker Run, which of course, may result in some houses being sold – this is the name of the game and O'Keith and his team are on top of it!
How Does The Poker Run Work?
Like traditional Texas Hold'em Poker where you are dealt two private cards to start the game, at the first home you visit you will be given two cards to begin. You then need to visit our other homes participating in the Poker Run to collect your other 3 remaining cards – it's that simple!
By playing the Texas Hold'em Poker Run you will be entered to win a $25 Starbucks gift card. If two or more players share the same best hand, the pot is divided equally among the winners.
Be sure to visit these homes participating this Saturday in the Poker Run Open House, there will be agents available to answer your Real Estate questions as well as on-site lenders to discuss with you your financing options.
19222 N Signal Butte Circle Sun City
17406 N Foothills Drive Sun City
The Compass Point Realty Group Open House Poker Run ends at 3pm Saturday, March 14th. The Compass Point Realty Group hopes you will come out and view these fantastic homes, talk to the agents, and discuss your financing needs with the on-site lenders. See you there and Good Luck!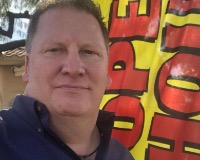 Author:
Keith Judish
Phone:
623-224-7956
Dated:
March 13th 2015
Views:
666
About Keith: O'Keith Judish licensed REALTOR® with West USA Phoenix AZ. We use advanced search technology for o...