Home In Five Program
Have you been wanting to purchase a new home for you and your family? Have you felt you were short the cash for closing costs and / or down payment?
Well the Home In 5 Program is the mortgage financing that's almost like FREE money and just may well be an alternative for you.
Simply put, this mortgage financing program deals with FHA, VA and USDA home loans. Get 5% towards down payment and closing costs up to $15,000.
And no, it doesn't have to be paid back, ever. You may also want to share with a friend.
Our state was given millions of dollars after the Real Estate collapse to help homeowners under water refinance their mortgages and a portion of that same money is intended to boost new home sales in Maricopa County. Hence we've introduced the New Home Owners down payment assistance.


If you make less than $88,000, you may qualify!! Call or TEXT O'Keith Judish at 623-224-7956 and he will put you in contact with the lenders that are approved to facilitate this loan. Their are ONLY SELECT Lenders that can administer this loan and there is only so much FREE Money to give away so hurry!!


The great news about the Home in 5 Advantage Program is that there is no first-time home buyer requirement. This means that previous home owners can still take advantage of all the amazing features this program offers.


Example: For a home priced at $200,000, that's $10,000 in down payment and closing cost assistance that the borrower would otherwise be responsible for.

Okay, so a few of the requirements are the home has to be purchased in Maricopa County which includes nearly every main city you can think of i.e. Phoenix, Scottsdale, Cave Creek, Carefree, Anthem, Glendale, Surprise, Sun City, Sun City West, Goodyear, Buckeye, Gilbert, Chandler, Mesa, you get the gist, there are thousands of choices!!
Here's the list of eligibility requirements:

Available for FHA, VA, and USDA 30 year loans

Qualified US Military Personnel will receive 6%


Home must be located within Maricopa County

Purchase price cannot exceed $300,000

Home must be a primary residence

Minimum FICO credit score of 640

Borrower income cannot exceed $88,340

This is a grant, no repayment required

Available for all of Maricopa County

Meets FHA Down Payment Requirements

All buyers must attend an eight-hour online home buyer education course



The eligibility for this program gets even better if you are a Qualified United States Military personnel and yes, it includes Qualified Veterans, active duty United States Reservist and active members of the National Guard.


As a United States Military personnel you will receive an extra 1% up to $3,000 on top of the 5% up to $15,000.


If you or anyone you know is in the military and looking to purchase a home, have them call or TEXT O'Keith Judish at 623-224-7956, because once the funds are gone, they are gone for good.
Home in 5 Testimonial
Hi there; My name is Tom Hable, and I work as the administrator for the local Catholic Church here….. My family wanted to move to this area, but the rental market was really tight. There just wasn't anything we could afford.

Unfortunately, we hadn't saved up much money for a purchase either….it was a dilemma! I talked to O'Keith Judish, and he told me about the Home In 5 program. I though he was kidding or something….but he showed me the facts, and I realized that I did not have to actually have the closing costs in the bank; that there really was a program that would pay it for us.

Today we are happy to be living in our new 3 bedroom 2 bath home, not far in fact from the Church Campus….

Thank you O'Keith for your help...
_________________________________________________________________________________________


We highly recommend the Home in 5 Program to anyone. Now a days it is very hard to save large down payments, Home in 5 helps with this problem. Home in 5 not only helped with a large portion of our down payment and closing cost, we also received the educational program to help use be responsible home buyers and home owners.

To qualify for the program was so easy. There wasn't much more we needed to provide than our friends did when they applied for a traditional home loan. Not only did Home in 5 help a great deal with down payment and closing cost, but because of this program we were able to received money back!! When we went to our closing we received money back from our earnest money, almost $800!

This was beyond exciting. Having that extra money allowed us to purchase a washer and drier and add our own touches right away to our new home. We are so happy we learned about Home in 5, without this program we would not be home owners today.

Having a program out there that helps you with down payment assistance is amazing. It helped make our life easier knowing we didn't have to drain our savings to just be able to purchase a home.

We now have a comfortable savings from all the money we saved by using the Home in 5 Program. An added bonus of the program is known you do not have to pay back the money!

Why wouldn't you want to use this program? Our family and friends are very envies that we found this program, they wish they knew about it before they purchased their homes.

Kyle & Tanya Kopke
_________________________________________________________________________________________

"As a single woman I didn't think it would ever be possible to own my own home. The Home in 5 down payment assistance program gave me the boost I needed to get in to home ownership and my realtor, O'Keith Judish, was with me every step of the way. I am very grateful for this program!"

Jennifer D.
_________________________________________________________________________________________
"Without this assistance, it would've been really hard for me because I am a single teacher. I think my family would've helped me out but they didn't need to with the closing cost, thank goodness"

Lisa Vaaler,
Teacher in the Madison School District
_________________________________________________________________________________________
"There are still a lot of people out there in need of financing tools, like Home in Five,
for homeownership opportunities,"

David Adame,
President of the Maricopa County Industrial Development Authority
_________________________________________________________________________________________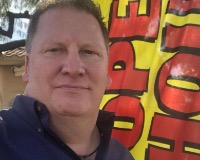 Author:
Keith Judish
Phone:
623-224-7956
Dated:
February 14th 2015
Views:
7,290
About Keith: O'Keith Judish licensed REALTOR® with West USA Phoenix AZ. We use advanced search technology for o...