Fun Facts About Arizona
Here are some fun facts that you may not know about Arizona. Many people move to Arizona because of the warm temperatures and the very calm mild winters that the State has. But there are a lot of other fun facts about Arizona that you may not know about. The sun shines in southern Arizona 85% of the time, which is considerably more sunshine than Florida or Hawaii. Arizona also frequently has the hottest and coldest temperatures on the same day. The temperature could be 75 degrees in the desert to 45 degrees in the high country. A lot of people enjoy going to the grand canyon when they come to visit Arizona. The Grand Canyon is 227 miles long, 1 mile deep, and has an average width of 10 miles. The temperatures get pretty hot in the summer time out i the Valley of the Sun. The hottest recorded day in Phoenix was June 26, 1990, when the temperature hit 122 degrees. For the state to get to that temperature says a lot. It usually doesn't get normally that hot in the peak of summer and I can't imagine it getting that warm. That would be a great day to stay inside. While most other states has a winter advisory and closes schools down for snow days Arizona has a heat advisory and we close schools down for too high of temperatures.
There are so many reasons and really awesome facts about the great state of Arizona. I have lived down here over 15 years and being from Minnesota I can honestly say that there are so many activities that you can enjoy doing living out here than you can in most states. What a great place to live.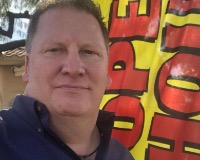 Author:
Keith Judish
Phone:
623-224-7956
Dated:
January 5th 2015
Views:
273
About Keith: O'Keith Judish licensed REALTOR® with West USA Phoenix AZ. We use advanced search technology for o...