Did You Know
The first holiday feast dates back to November 1621, when the newly arrived Pilgrims and the Wampanoag Indians gathered at Plymouth for an autumn harvest celebration.

The feast occurred sometime between September 21 and November 11. Unlike our modern holiday, it was three days long. The event was based on English harvest festivals, which traditionally occurred around September 29.
In 1623, Plymouth Colony Governor William Bradford, who was among the passengers on the Mayflower's trans-Atlantic journey, declared a day of Thanksgiving when rain ended a long drought. Gradually the custom prevailed in New England of annually celebrating Thanksgiving after the harvest.
In 1863 Abraham Lincoln designated the last Thursday in November as the national holiday Thanksgiving.
Today, our Thanksgiving is the fourth Thursday of November. This was set by President Franklin D. Roosevelt in 1939 (approved by Congress in 1941), who changed it from Abraham Lincoln's date, which he probably set to somewhat correlate with the anchoring of the Mayflower at Cape Cod, which occurred on November 21, 1620.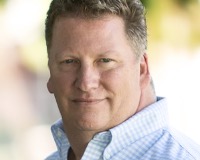 Author:
Keith Judish
Phone:
623-224-7956
Dated:
November 24th 2016
Views:
170
About Keith: O'Keith Judish licensed REALTOR® with West USA Phoenix AZ. We use advanced search technology for o...