6 Reasons To Buy A Home NOW
1) PRIDE OF OWNERSHIP - Pride of ownership is the number one reason why people yearn to own their home. It means you can paint the walls any color you desire, turn up the volume on your CD player, attach permanent fixtures and decorate your home according to your own taste. Home ownership gives you and your family a sense of stability and security. It's making an investment in your future.
2) THIS IS A BUYERS MARKET - The supply is greater than the demand which means there are more homes on the market for sale then the normal amount. This is good for the purchaser because there is more to choose from. The sellers are more eager to sell which means you get the best deal for your money.
3) GREAT INVESTMENT - House prices tend to rise over time, so a house is one of the best investments you can make. Home prices in the U.S. have risen three percent to six percent a year for the past 20 years. That trend is likely to continue. So if you buy a home now, you've put your capital in a safe investment where it is likely to grow.
4) IRS TAX DEDUCTIONS - How many tax deductions are you able to take each year? If you don't own a house, you are paying rent to help someone else with mortgage deductions. You can obtain your own tax write-off by simply paying your mortgage. The interest you pay on your mortgage is tax deductible and the first few years you are paying mostly interest anyway
5) LOW INTEREST RATES - Interest rates are still historically low. This makes it relatively inexpensive to take out a mortgage. The lower the interest rate, the less you actually pay for your house and the sooner you can pay the mortgage off.
6) NO RENT INCREASES -Did you ever receive a letter from your landlord? If you are a renter, your landlord usually raises the rent each year. The rise in rental amount can be anywhere from $25 to hundreds of dollars, depending on your metropolitan area.
If you are ready to make a move and get into your own home, let me know- I would love to help!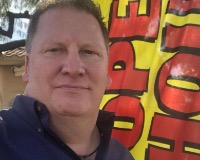 Author:
Keith Judish
Phone:
623-224-7956
Dated:
June 28th 2015
Views:
441
About Keith: O'Keith Judish licensed REALTOR® with West USA Phoenix AZ. We use advanced search technology for o...