OKeith Pays Your First Mortgage Payment
Most of us have been spending a considerate amount of our salary on paying rents of our apartments from a very young age. Had we saved all that money, we would be now in a better position of buying a home of our own. Don't believe it?

But that is true! The following article is not only going to elaborate the advantages of having your own property but also suggests someone who can be of a lot of help in this regard.
Yes, that's right! O'Keith Judish has an amazing deal for all of us. For those who are really into giving up on renting and have some serious concerns of buying their own house,
O'Keith Judish offers them to buy houses in a very budget-friendly way that is not only highly economical but also very practical and efficient. Ready for the big news? Here you go O'Keith pays the first mortgage payment for those who buy a home from him.
Is not it an incredible offer that can help customers easily transit from a lifestyle of renting into actually having their own safe little haven?
As we grow older and the pile of responsibilities start to fall on us, saving money become an almost impossible task. As a matter of fact, for leading a productive and economically healthy life, it is important that we possess more assets than liabilities.
Renting a house is a liability where the money you spend on paying the rent cannot generate anything productive neither can increase over the period of time.
However, having your own property is a very good form of asset whose value or worth in terms of money not only increases over the period of time but can also serve as a source of income.
You can have paying guests in your house and hence a house of your own is a good way of generating money. Thus considering for buying a property of your own can be an excellent example of having a great asset.
The amount of money one spends on renting a house can be used for paying the installments of home. That way one's money can be better secured.
What other way can be of investing your money in buying a house other than considering O'Keith's offer? You may find many realtors in market but have you heard anyone offering to pay your first mortgage payment?
Believe it or not but this can make things a whole lot easier.
However, there are a few things that need to be known about this offer. First of all it's only valid till December 31, 2019. So if have any plans of contacting Judith, you better hurry up! Time is limited and you won't like to lose this opportunity.
It should also be noted that the minimum price to avail this offer starts from $ 250,000. Hurry up and contact O'Keith Judish soon!
*Restrictions apply. The value of buyer's new first mortgage payment shall be applied as a credit on the closing statement. Said credit shall be for the amount of the principal & interest (P&I) portion of the first month's payment only and shall be deducted from O'Keith Judish's Realty One Group commission. Credit shall appear on the closing disclosure and settlement statement as a credit towards buyers closing costs. It is the sole responsibility of the buyer to pay the mortgage company, taxes, HOA, and other items as may be required. Minimum purchase price to qualify is $250,000. Said credit must be approved by buyer's new lender. Offer expires Dec 31, 2019 and is only good for one purchase per customer. This offer cannot be combined with any other promotions.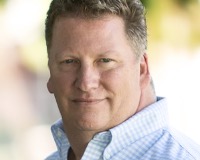 Author:
Keith Judish
Phone:
623-224-7956
Dated:
August 30th 2019
Views:
328
About Keith: O'Keith Judish licensed REALTOR® with West USA Phoenix AZ. We use advanced search technology for o...